Free Homeschool Planning Pages
Subscribe to our email list to receive your free homeschool planning pages + be notified of discounts & specials
You are home all day, every day, with kids all over the house, and homeschool organization is not just an option,

it's a necessity.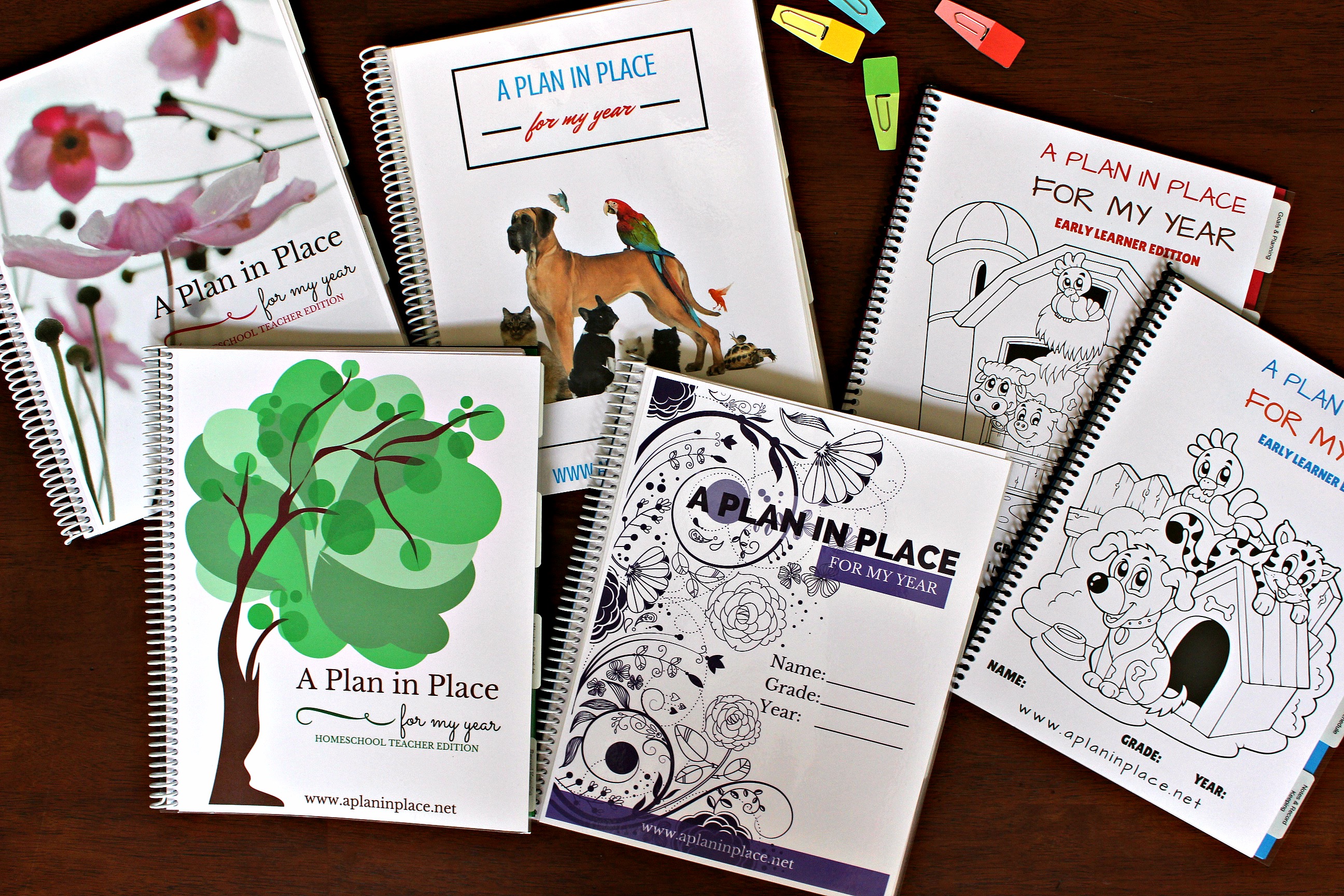 ​Customized Homeschool Planners from A Plan in Place…
​Are incredibly easy to use for both parents and students.
​Require less spacethan other options.
Serve as a permanent record of your homeschool year.
Amber, Oregon
I am loving both my kids planners so much that I finally decided to get one of my own now and not to wait. That way I could keep all the notes and thoughts I have about next year in one place. Thanks for your wonderful planners!
Melissa, Florida
Thank you so much. I will definitely recommend you to our co-op. Thank you for making sure everything was perfect for me.
Louise, California
Just received our shipment and they look great. I am pleased with the pages as well as all the various planning forms. My kids and I are looking forward to using them.
Missionaries

charter schools

bulk orders

faq

about us

​offers & Promotions
A Plan in Place supports
homeschooling missionaries
by providing a 25% discount
on all our products.
Qualify for a Missionary Discount
Paying by Purchase Order? Currently, we are vendors for: Compass, IEM (Sky Mountain, South Sutter, and Ocean Grove), Inspire, Sage Oak, and Heartwood Charter Schools, all in California, HomeConnection Oak Harbor in Washington State, and Fossil IDP in Oregon. If you are a member of a charter school, please request that we be placed on your school's Vendor List!
Learn more about the Purchase Order Process
We love working with co-ops,
other homeschooling groups,
and large families.
Contact us for details.
Read a full list of ourFAQand
contact information.
Learn more about Kim and Suzie and
the heart behind A Plan in Place.
​​Here are the latest – and ongoing –
available from A Plan in Place.