The end of the homeschool year is fast approaching for many homeschooling families.  It is time to start laying plans for summer and for the next school year.  But it is also time to look at the big question for homeschool moms at the end of every school year:
What homeschool records do I keep?
Of all the papers, workbooks, quizzes, projects, and artwork from the year, which ones make the cut?  And, especially, where in the world do I put it all?  This is what I was left with after cleaning off the school shelves this year: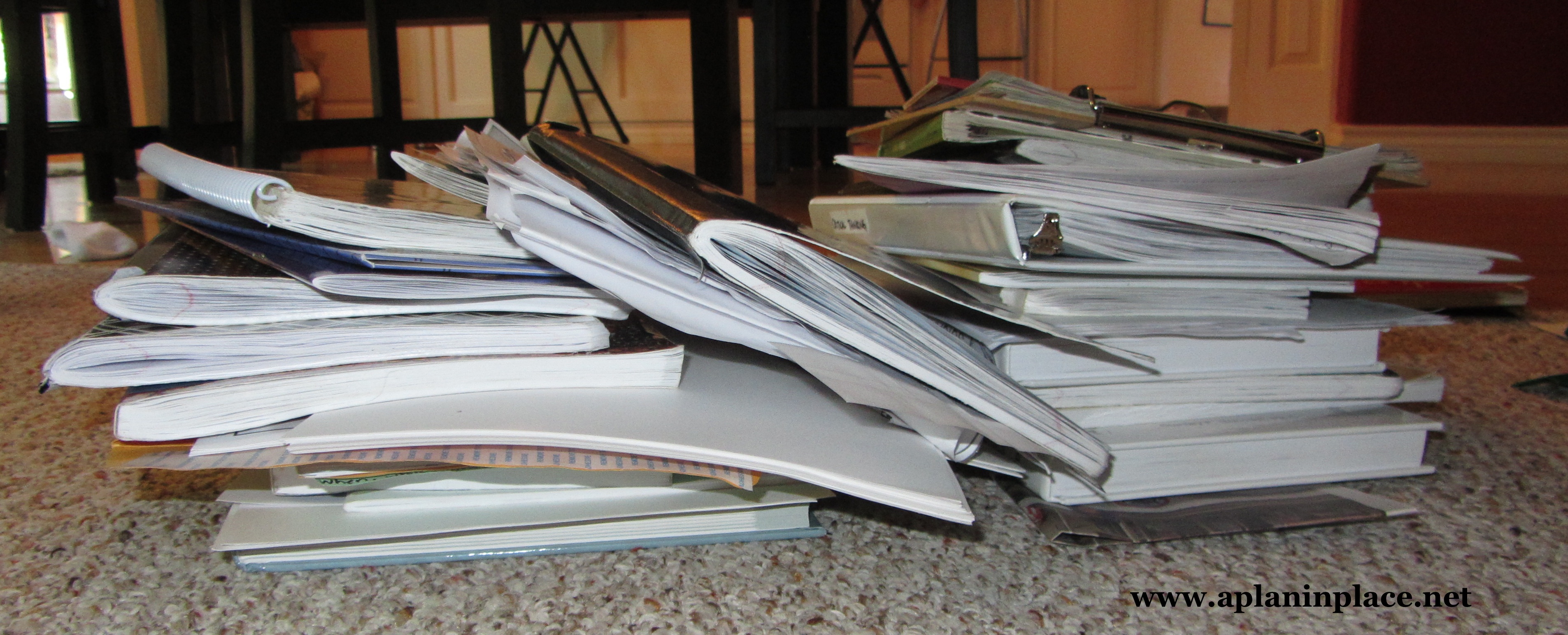 That's a lot of stuff.
Under my old system, I would have felt overwhelmed and eventually stuck everything in a box or on a shelf, never to be looked at again.
But making the switch to using homeschool student planners has revolutionized my end-of-year storage dilemma.
The New Homeschool Plan
Now, at the end of the school year, I gather together everything that my students used, and…
From phonics and math workbooks, I pull out quizzes or end of chapter reviews.
Out of writing notebooks, I pull…well…anything worth saving.
From history instructor's guides, I copy the list of books used.
Out of science and grammar textbooks, I copy the table of contents.
Then, I file these away in the pocket in the back of each child's planner.  And bing, bang, boom…done.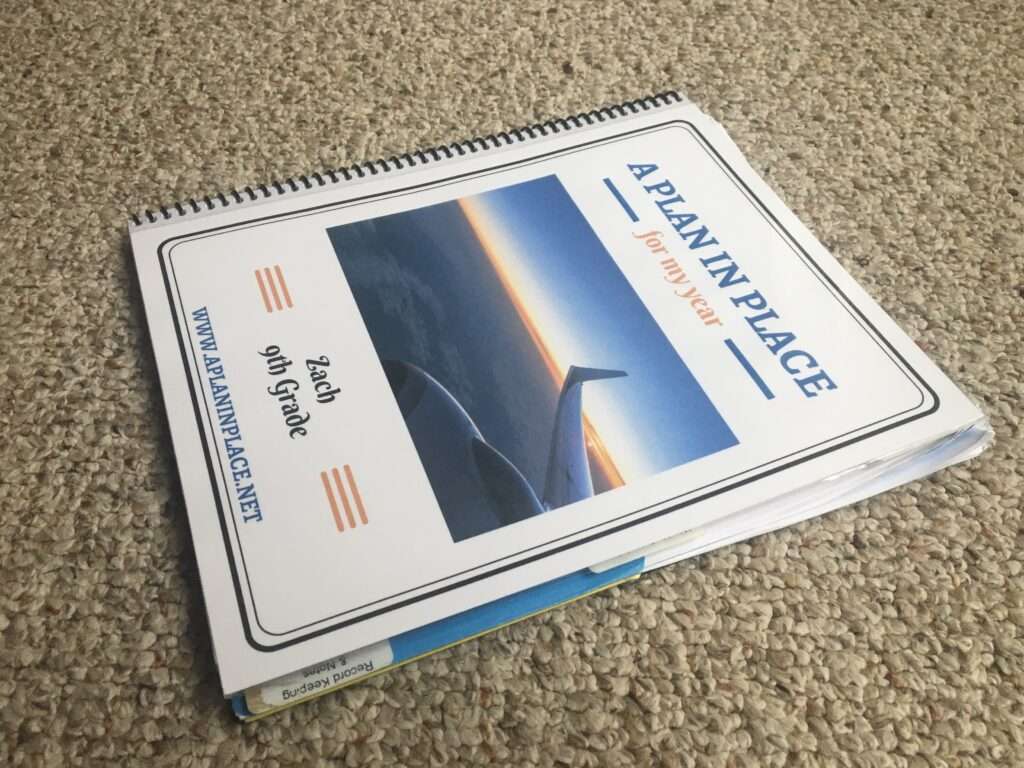 That's it!  Really!  After I make sure that Achievement Logs are completed and Progress Reports are filled out and delivered, I am left with what some would call a comprehensive and concise portfolio of my child's homeschool year.  I just call it done.
If you do not have your plan in place, make sure you look for all of our customized options in our shop.  We have homeschool planners designed specifically for all ages of homeschooling students including Early Learners, Elementary and Middle School Students, and High Schoolers!
Happy homeschooling,
Kim