Recommended Services
We love these providers and run our platform on them.
They're affiliate links, which means we may earn a commission if you click and make a purchase. But we only recommend services that we really think you should try!

I always choose SiteGround for my web hosting provider for all my websites. It's the only provider I've tried that I don't have ANY complaints about. When you signup you get a super low price for the first two years too.
Here's what I love about them:
Always available customer service via chat or phone
Never had any downtime
They have teams working on their platform 24/7 to ensure users' security
They have never tried to upsell me with products I don't need

For every website of mine, I use Divi – by Elegant Themes. This is the most customizable WordPress theme I've ever seen. It's truly drag-and-drop with an extensive library of modules and templates. There are also hundreds of available third-party modules and templates you can purchase.
Here's what I love about them:
It gets updated constantly with fixes, security patches and improvements
It's a one-time lifetime fee for all your websites. You don't have to keep paying if you want to build more websites.
It's the most customizable them that I've tried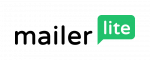 We used Mailchimp for a long time, but were looking for an alternative for quite a while. (Especially since Mailchimp got purchased by Intuit.) We found MailerLite and I just love it. It doesn't have all the features as Mailchimp, but we're now paying $500 less per year! I was shocked.
Here's what I love about them:
Always available customer service via instant chat
The integrations with our website and ecommerce work
Their prices are around 3.5x cheaper than Mailchimp
After a disaster with another affiliate program, I researched Solid Affiliate. I decided to try it out and test it. It was solid (no pun intended). The setup was easy and it worked straight away. And don't get me started on the support team. They answer my questions within an hour and even updated the program in one week with a new feature I requested!
Here's what I love about them:
The support team is quick and helpful, making regular feature updates all the time. They're also US-based
Setup was super easy and we did all of our testing without any hiccups prior to launch
The product is a one-time purchase. Not a subscription model