​
Creating Your Perfect Schedule Sheet
As we all know, homeschool moms and students have extremely varied schedules and routines. Customized Weekly Schedule Sheets give you the ultimate way to create the ideal homeschool planner for yourself or your student with your unique schedule in mind!
Every schedule sheet – no matter which edition and no matter whether it's a one-page or two-page – includes the same 3 sections to customize: Weekly Detail, Daily Checklist, and Weekly Focus Boxes. The example on the right is our one-page Student Edition sheet, but the same sections apply to all editions and versions.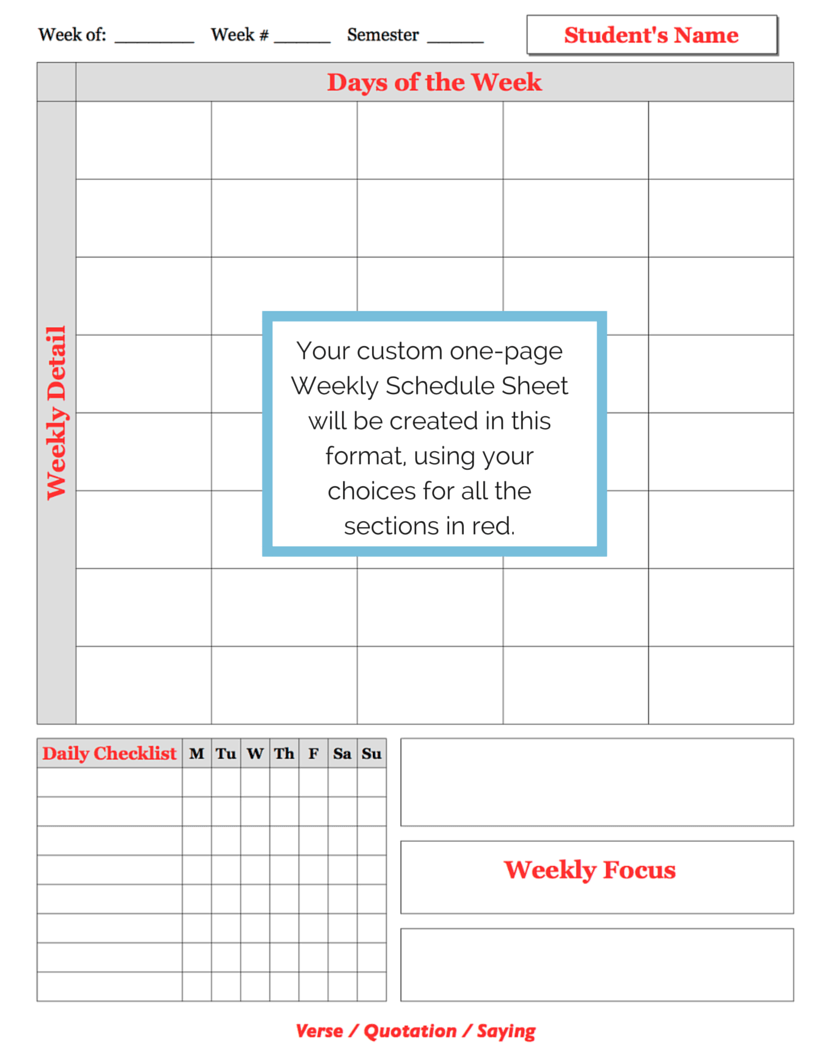 Hint: Don't forget to get creative! ​As you'll see below, there are many ways to customize. Days of the Week don't have to be Monday – Friday, the Weekly Detail section doesn't have to contain subjects, etc. You know your​ family – do what works best for ​you!
Need ideas for section headings? Download this handy Planning Worksheet.
Weekly Schedule Sheet Examples
Student Edition—One Page per Week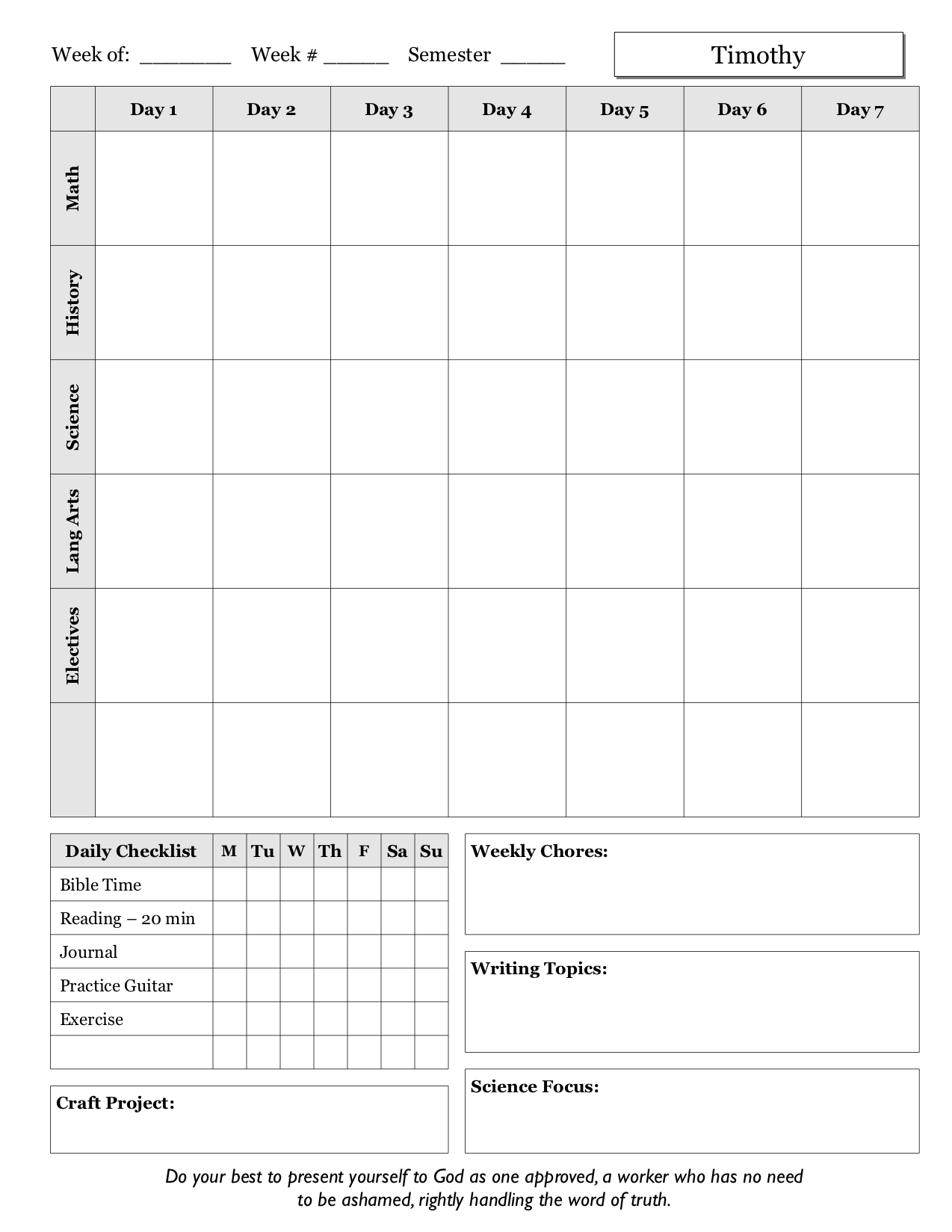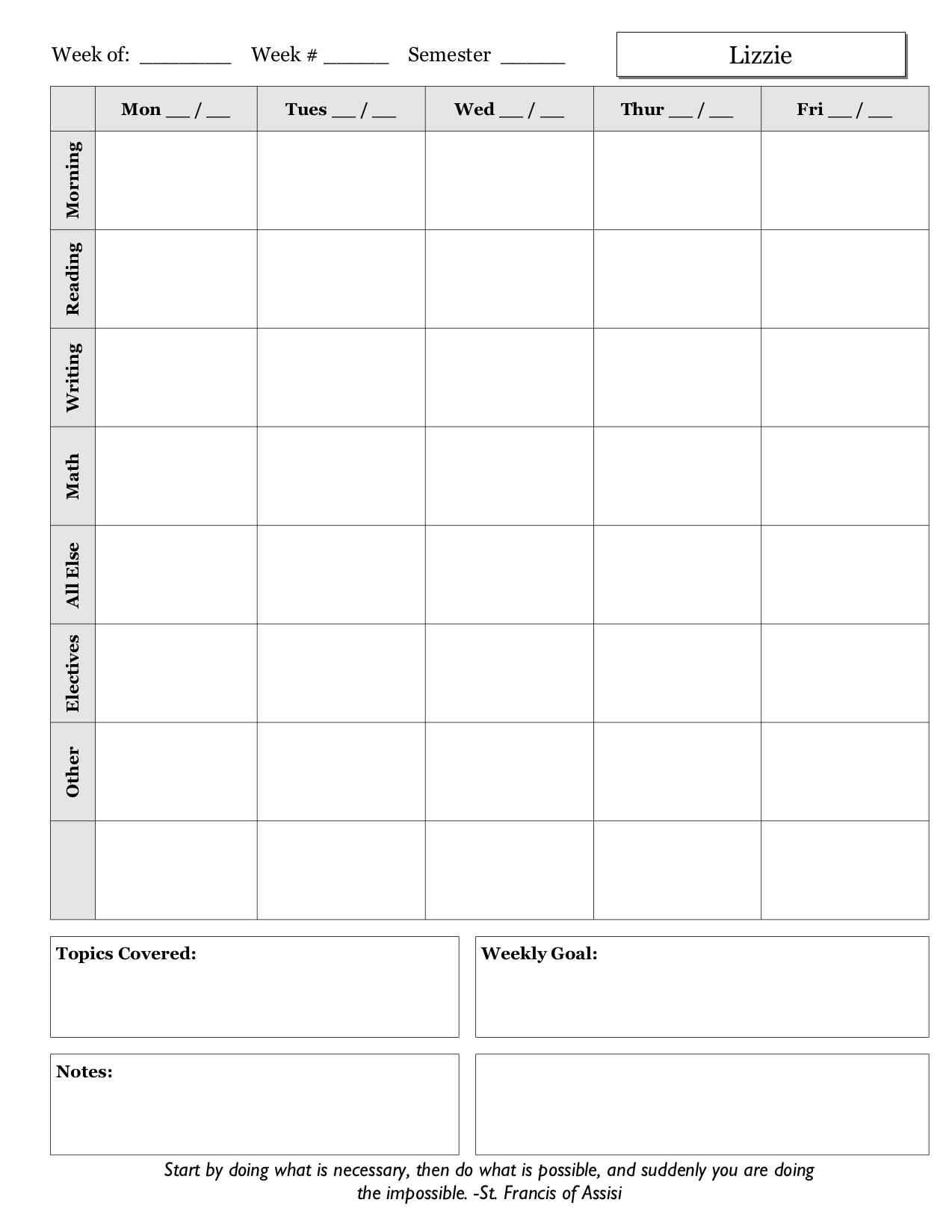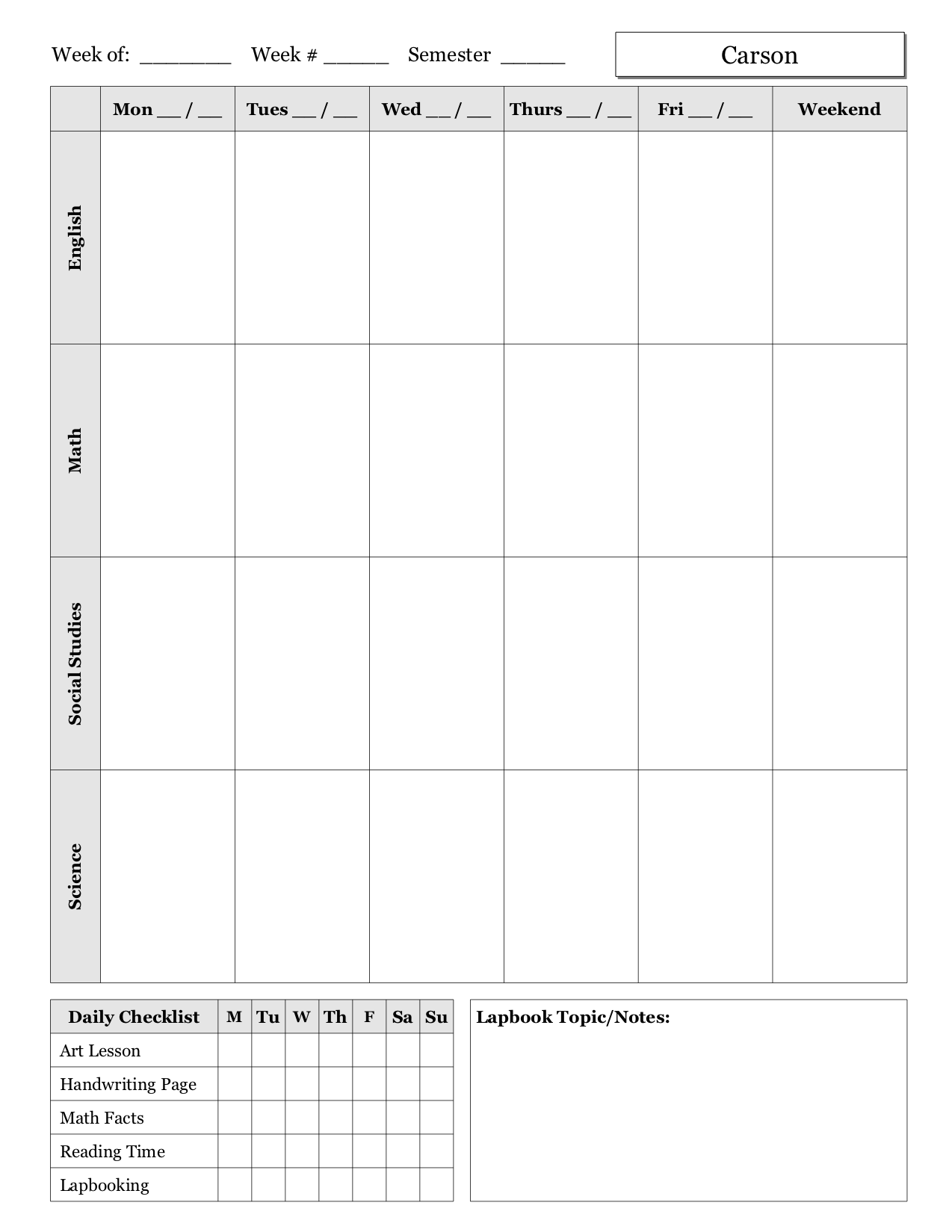 Student Edition—Two Pages per Week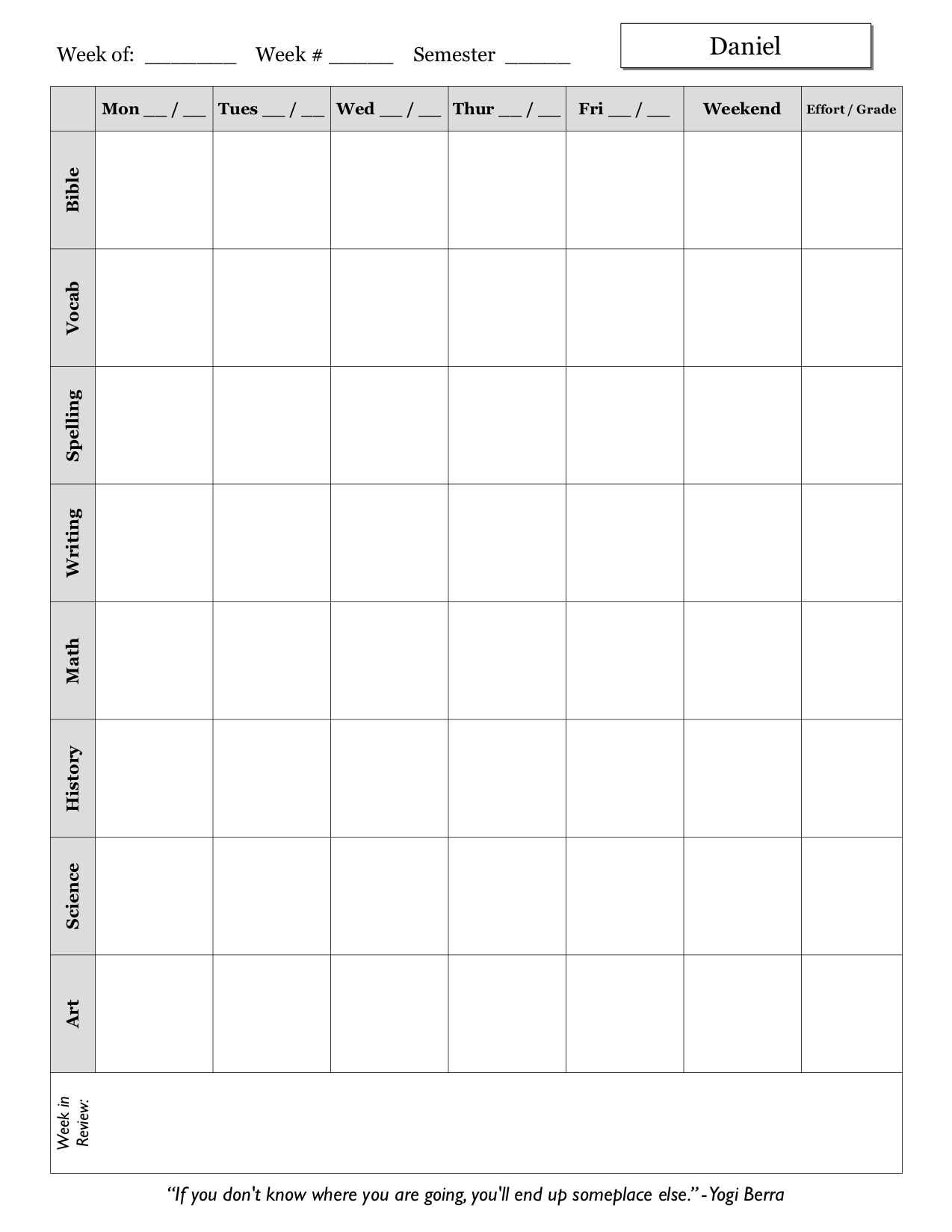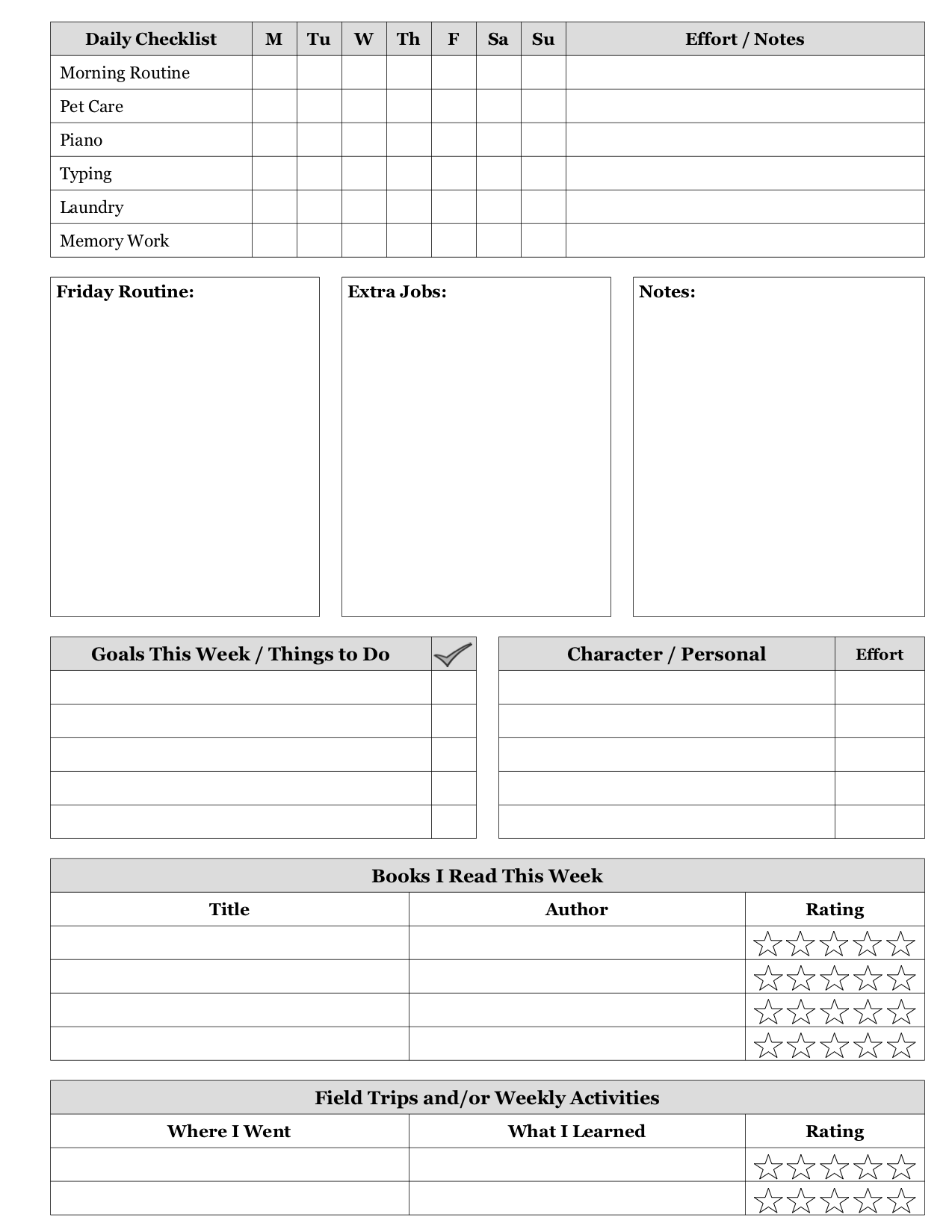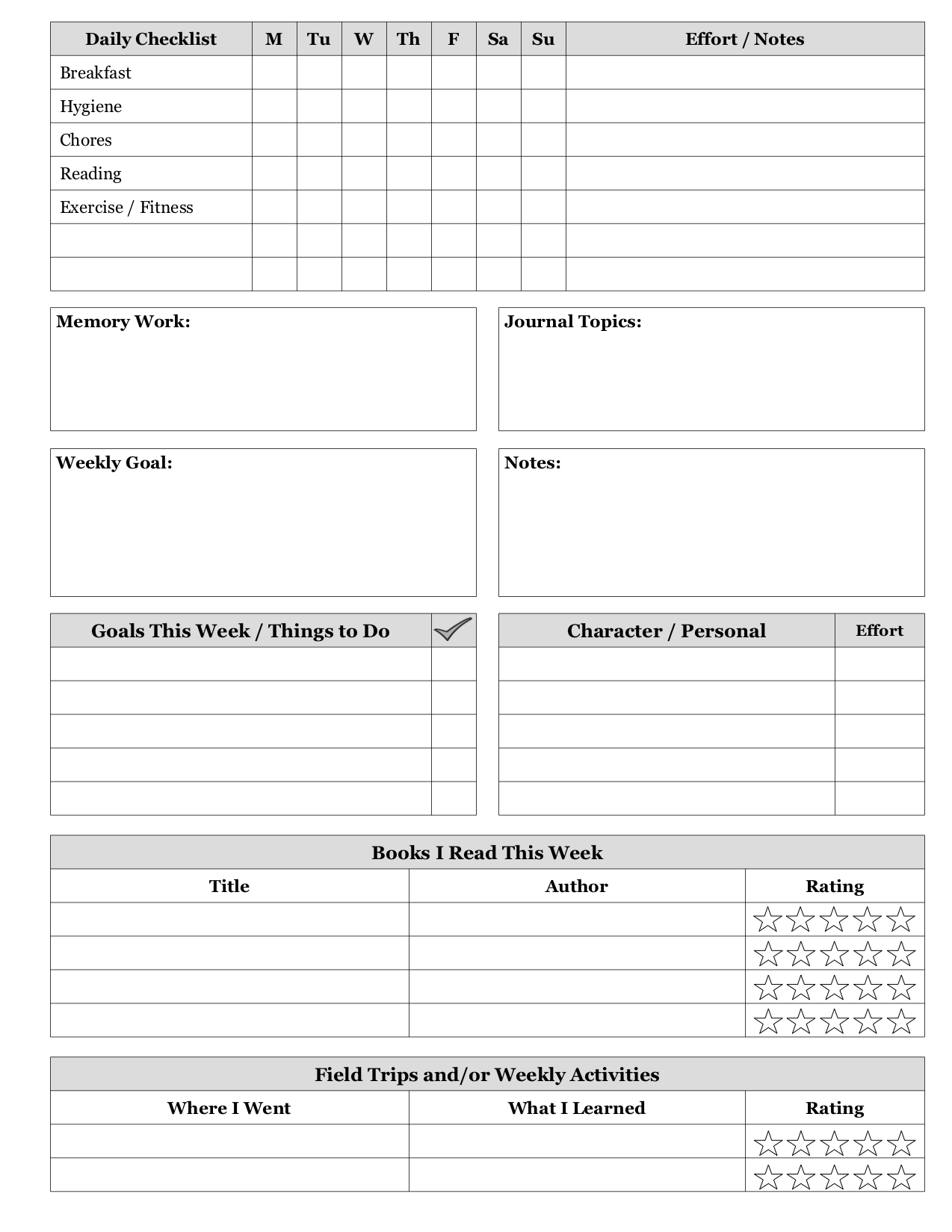 Your Curriculum or Method – Do you use a particular homeschool curriculum or method? Here's some ideas for customizing your schedule page to follow a few of them: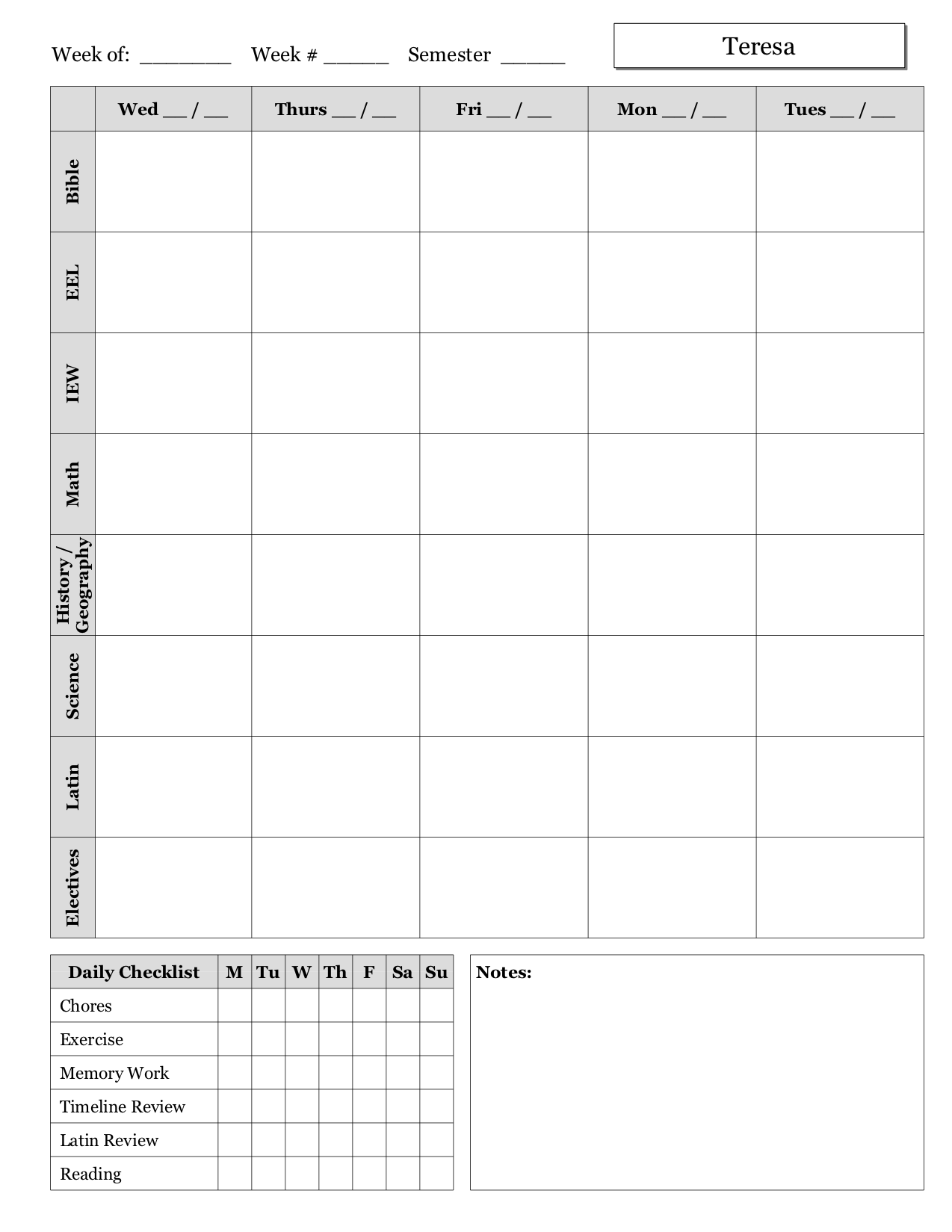 ​Classical Conversations – start your week after your CC meeting!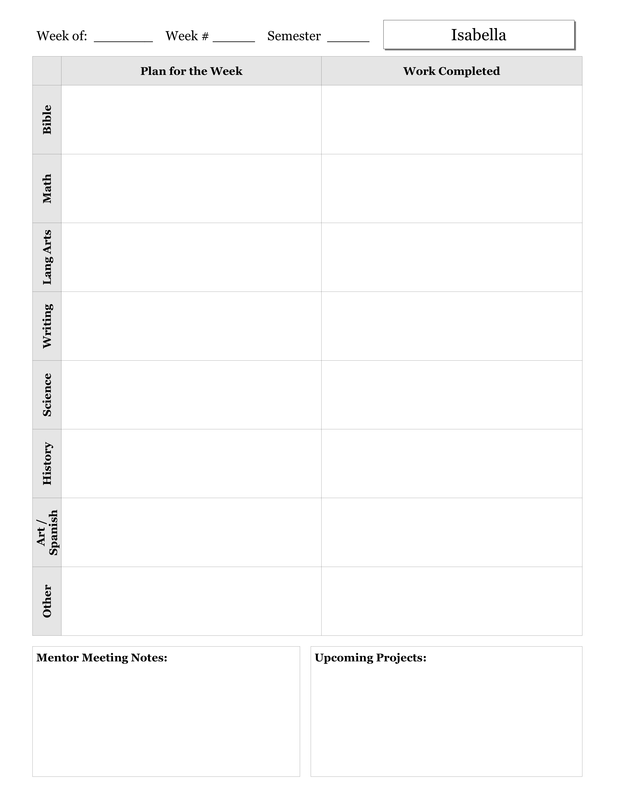 ​Thomas Jefferson Education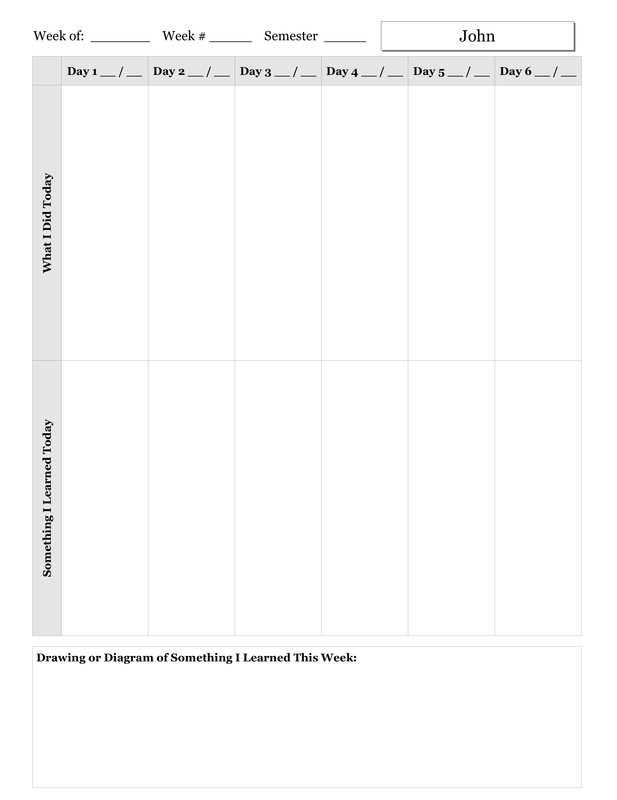 ​Unschooling
​Charter Schools
High School Edition—One Page per Week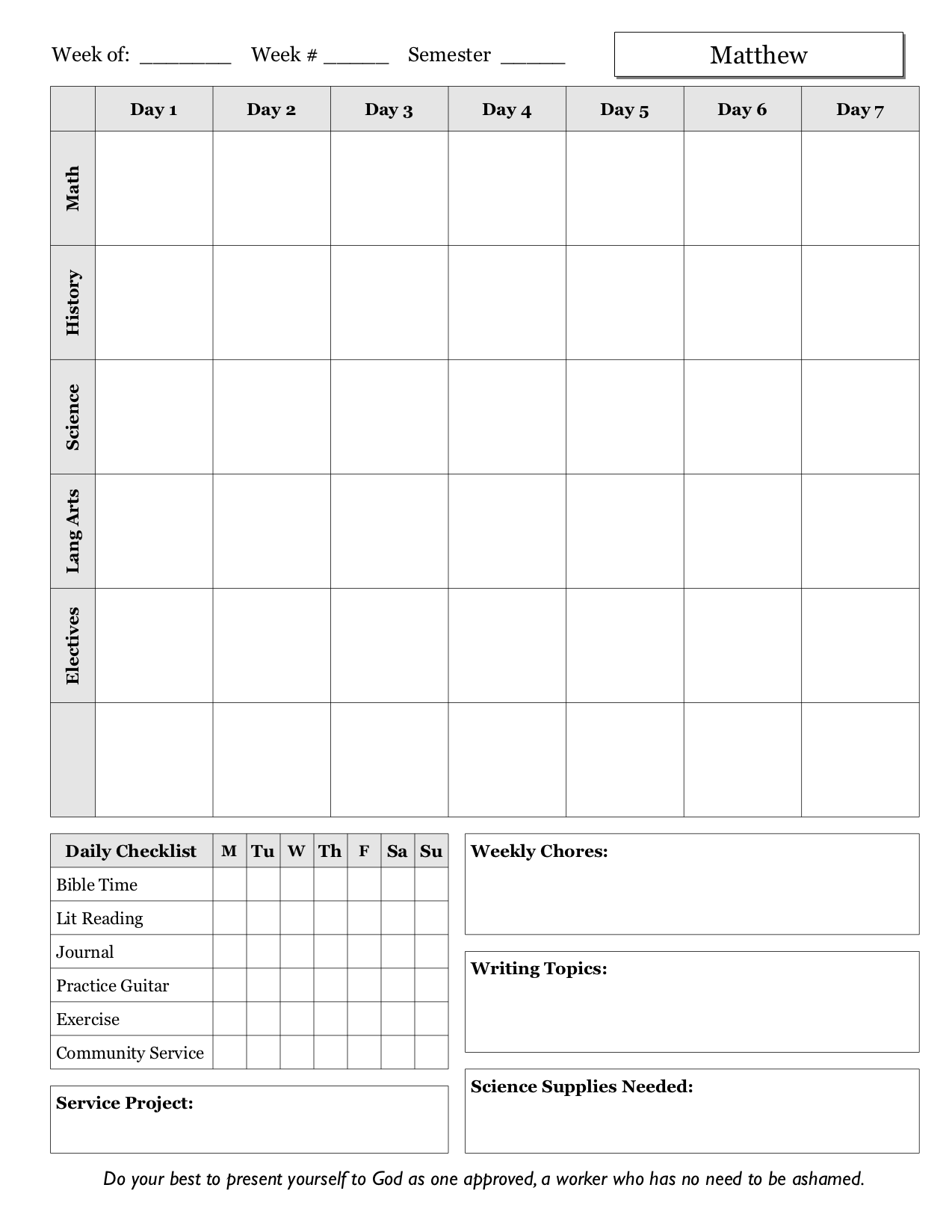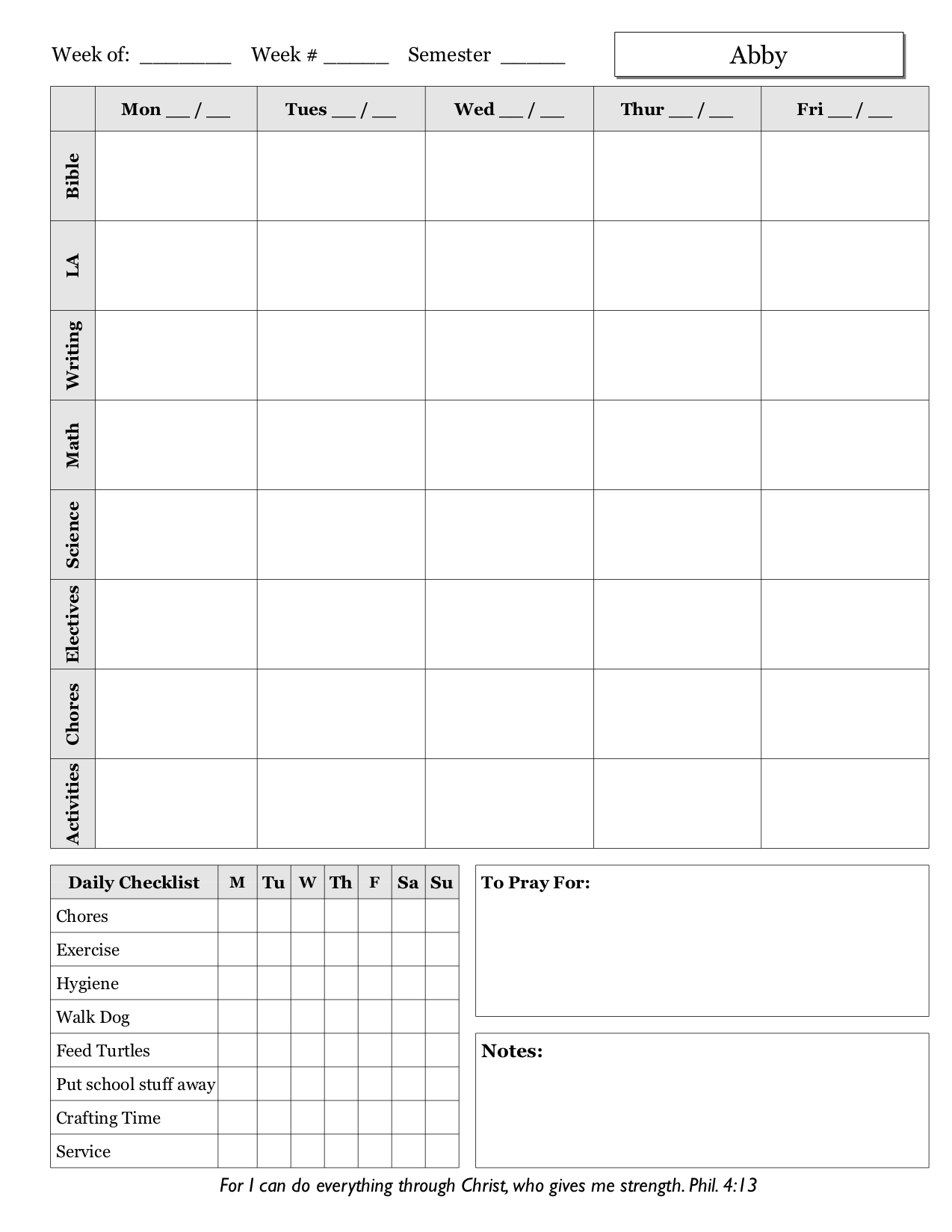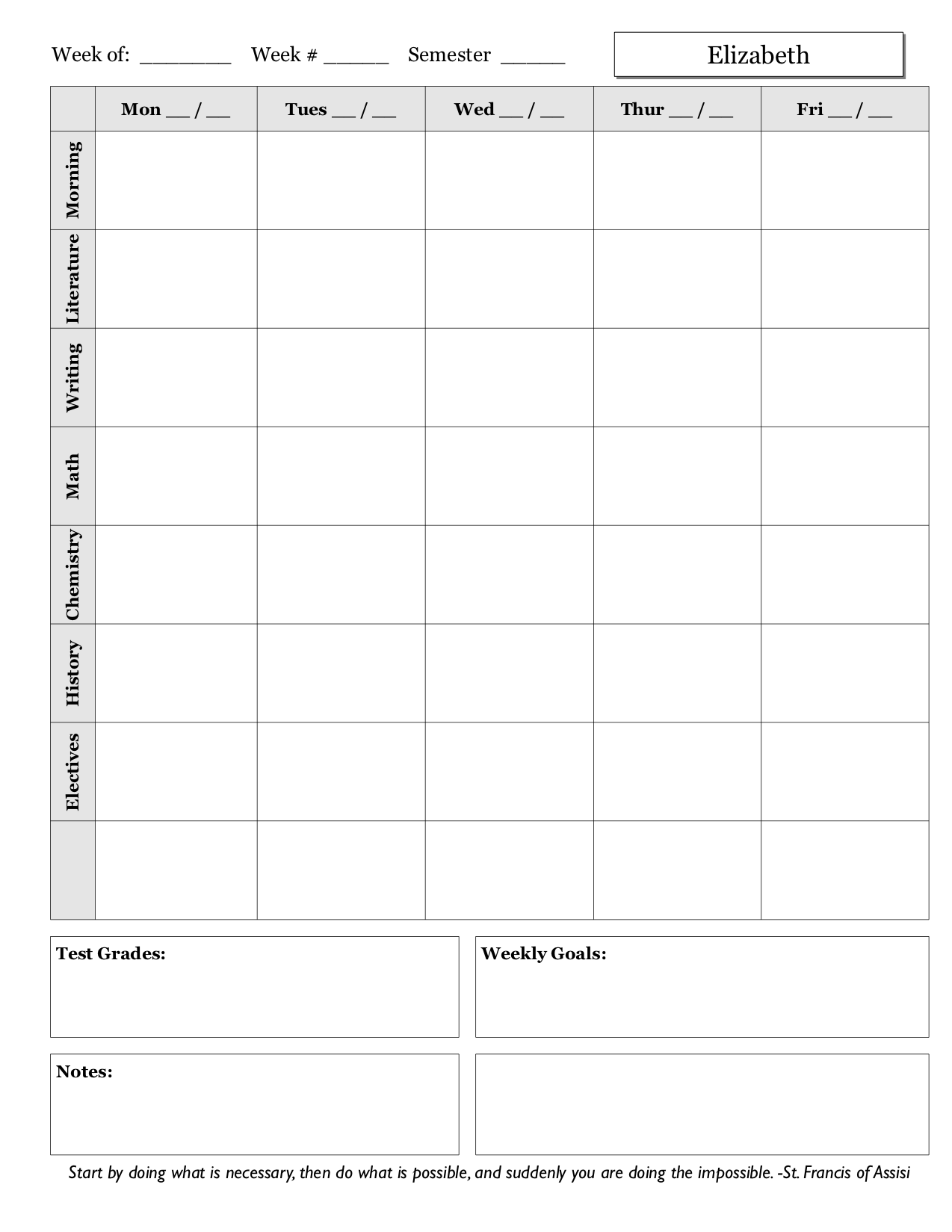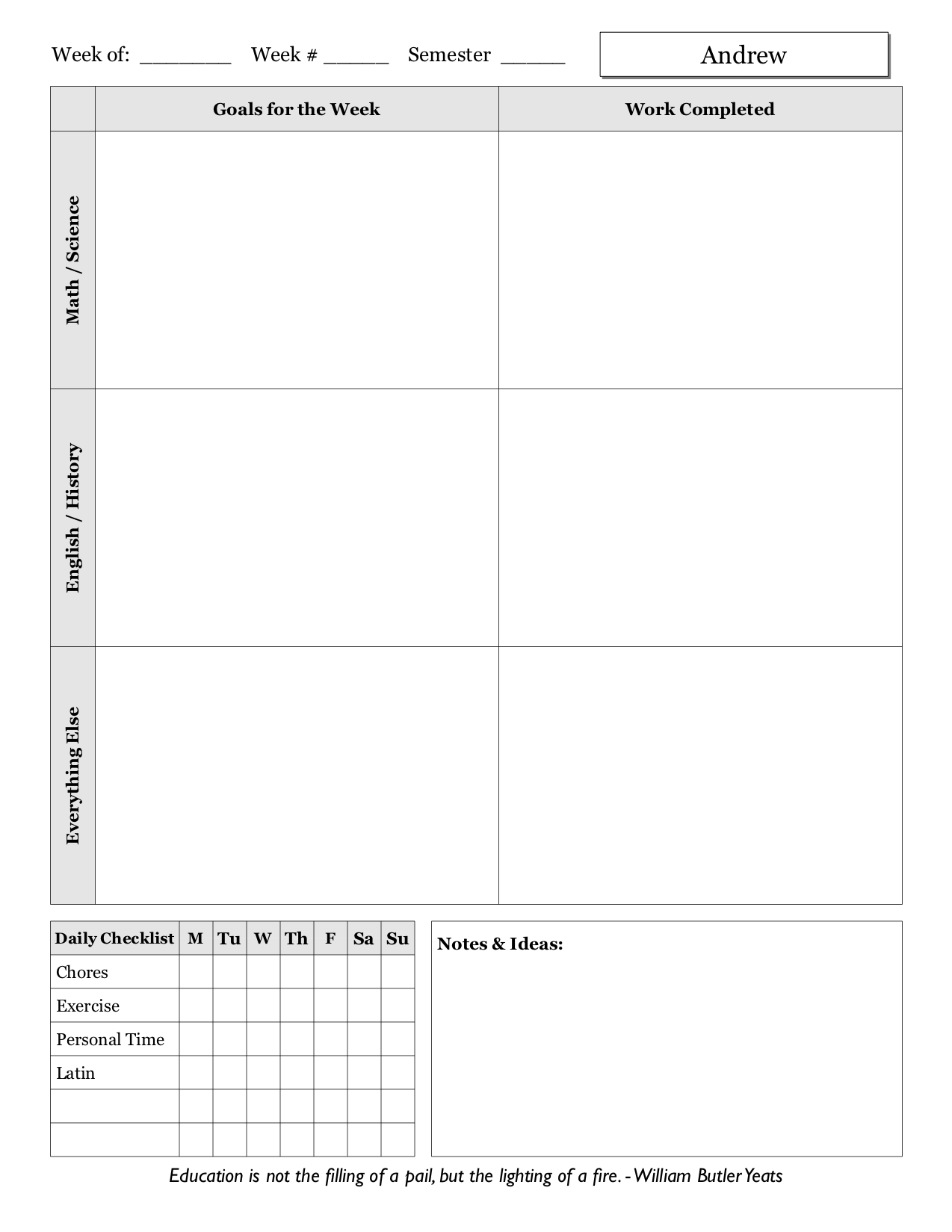 High School Edition—Two Pages per Week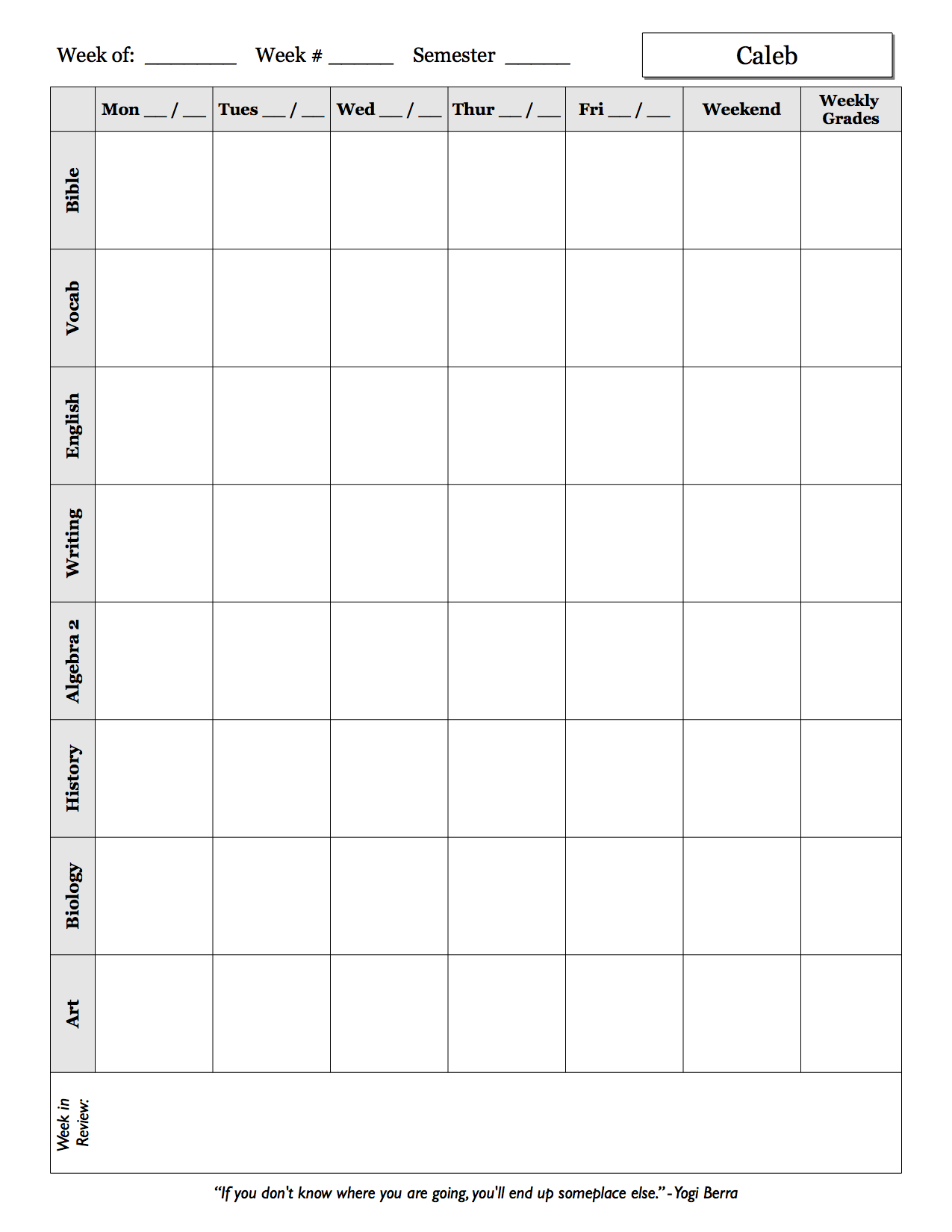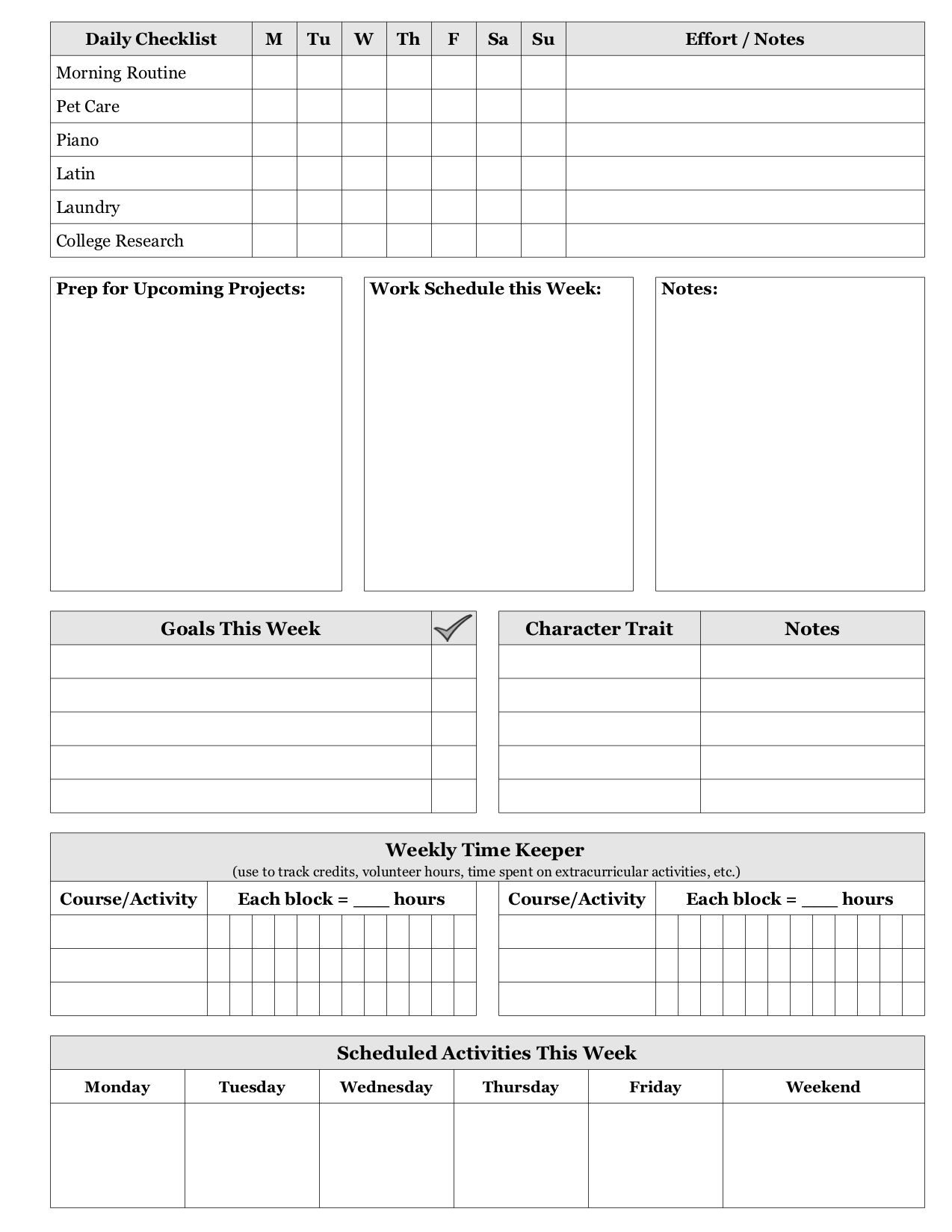 Teacher Edition—One Page per Week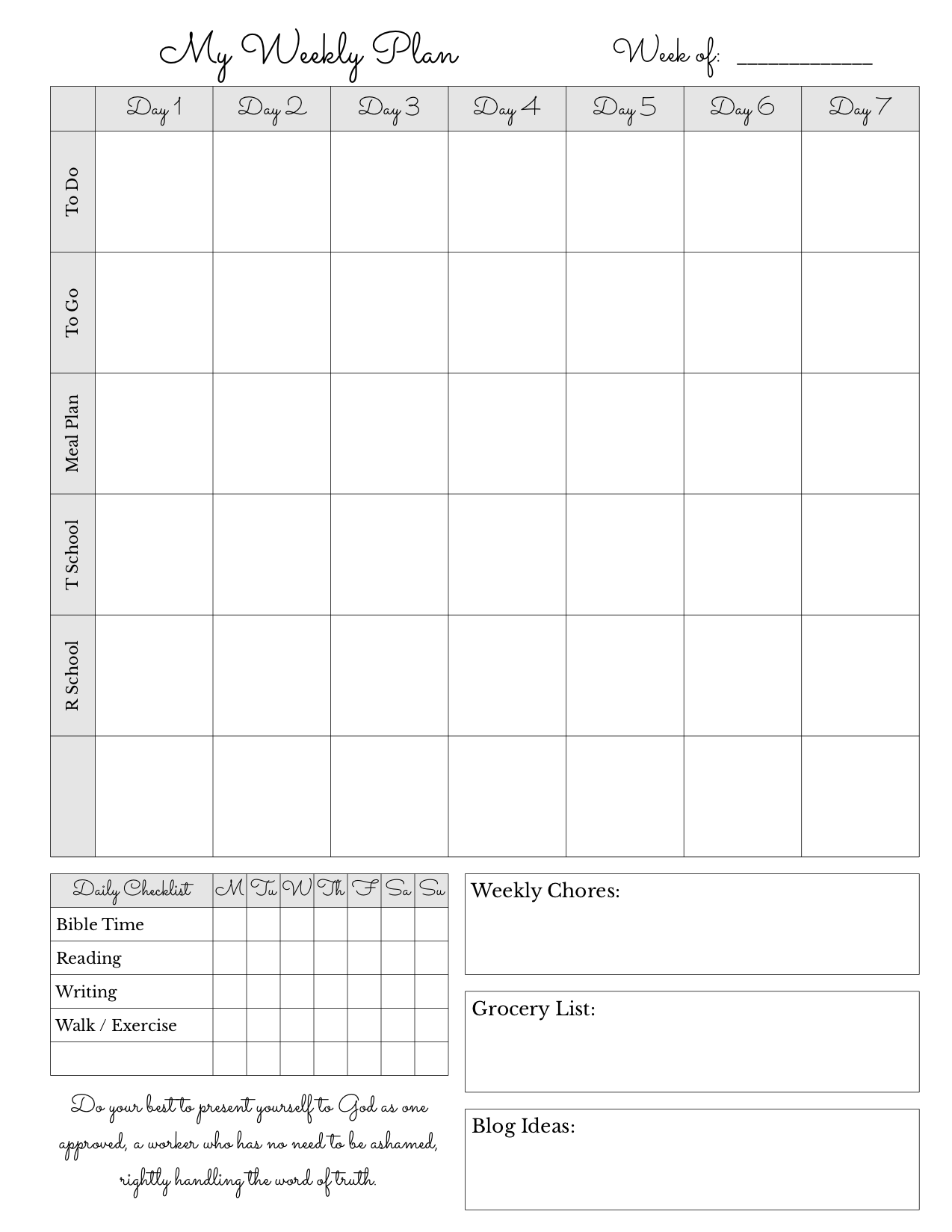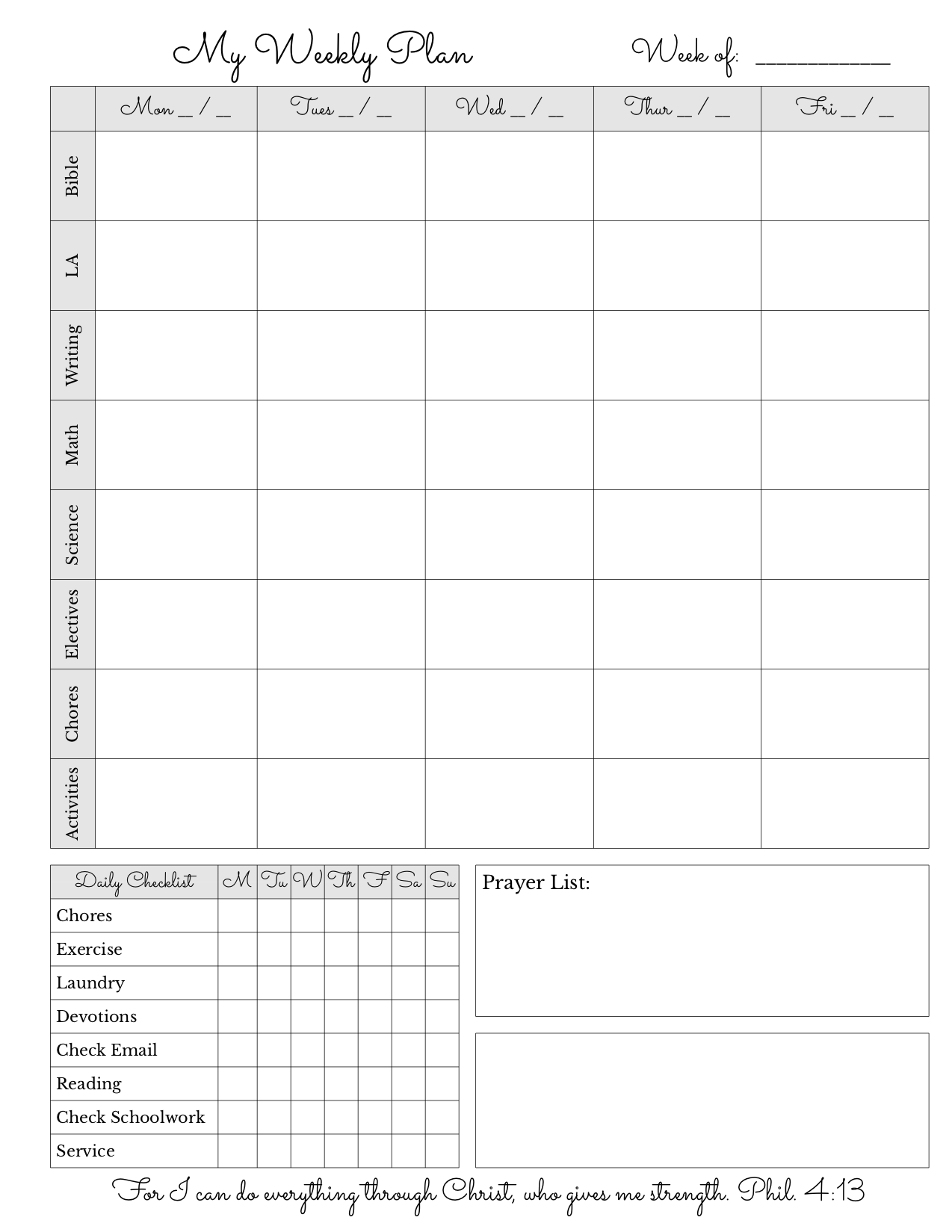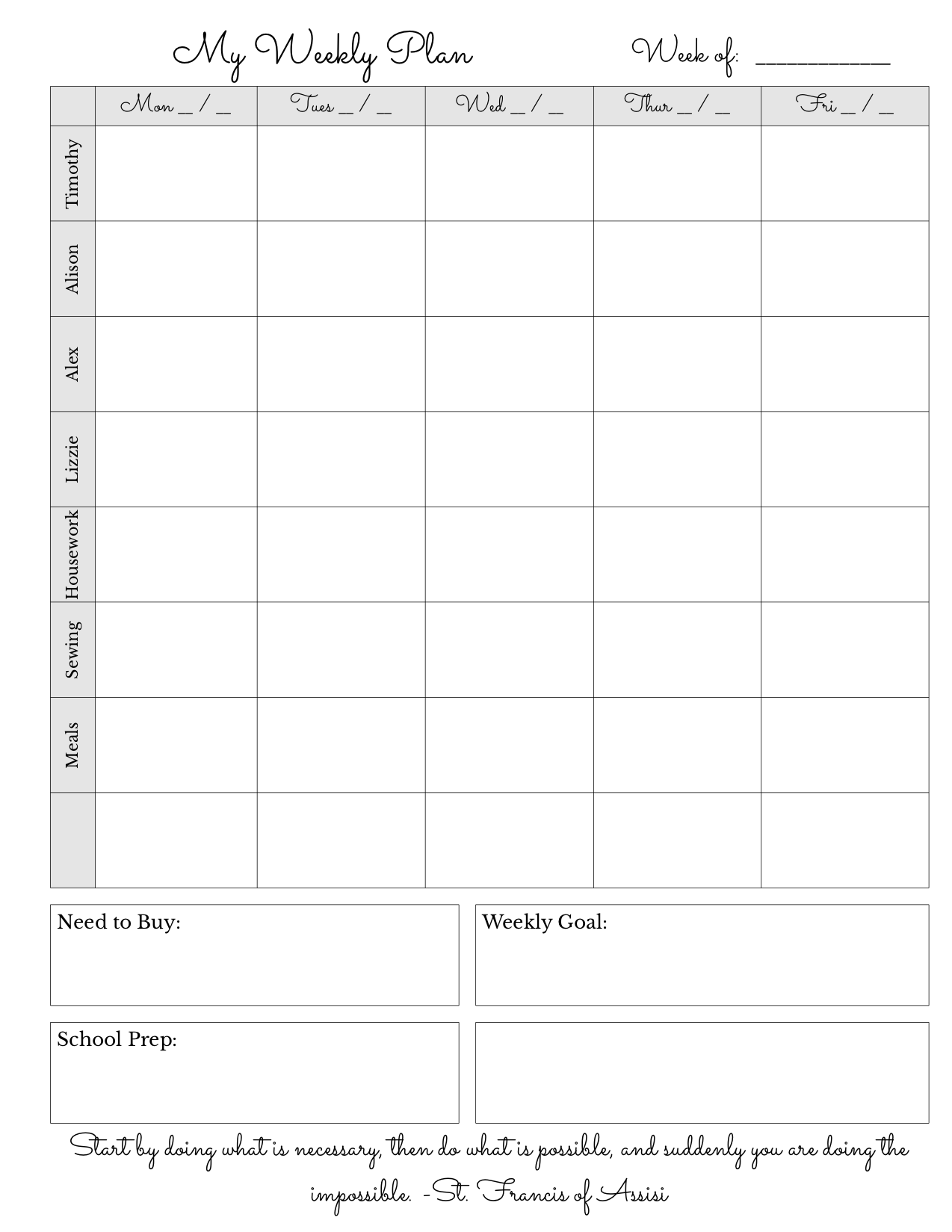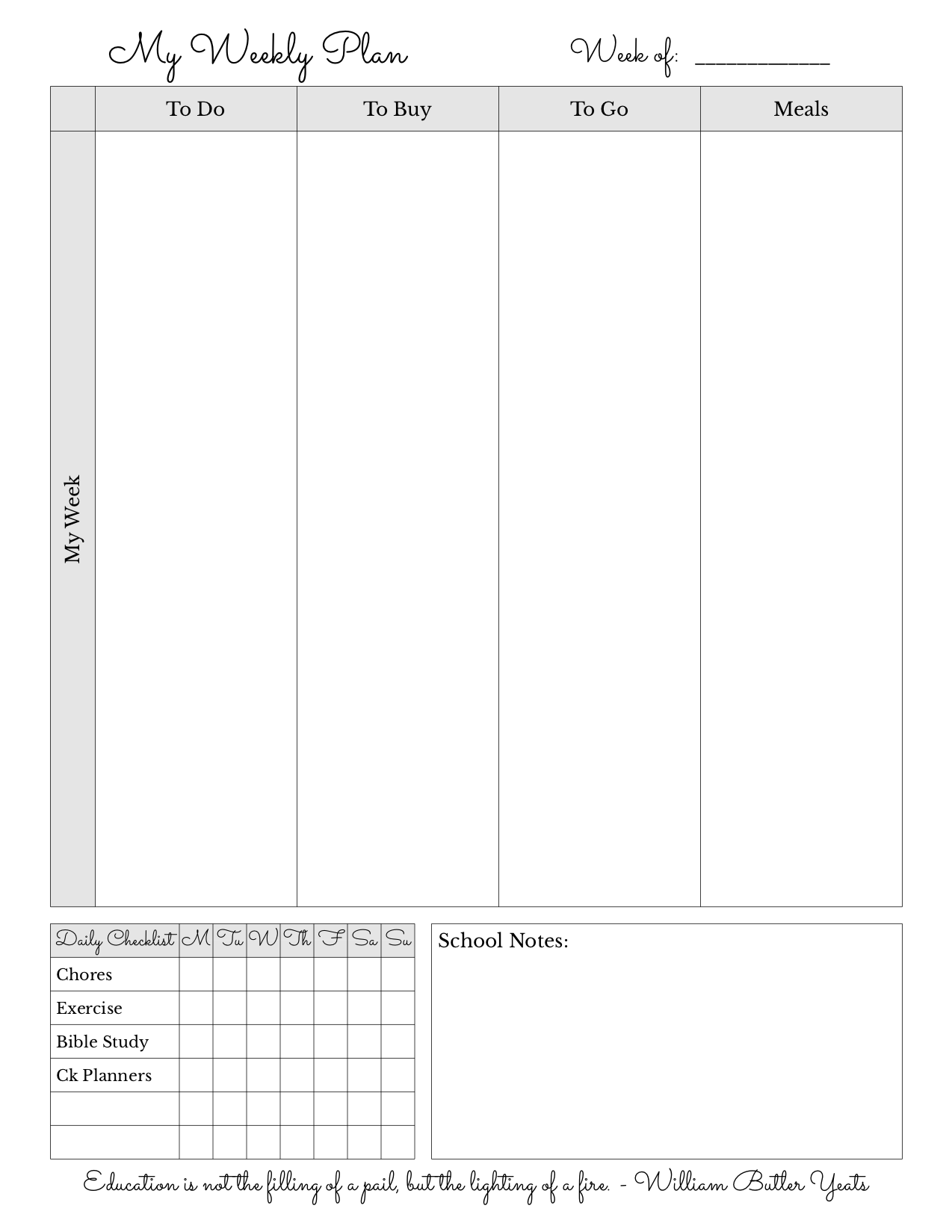 Teacher Edition—Two Pages per Week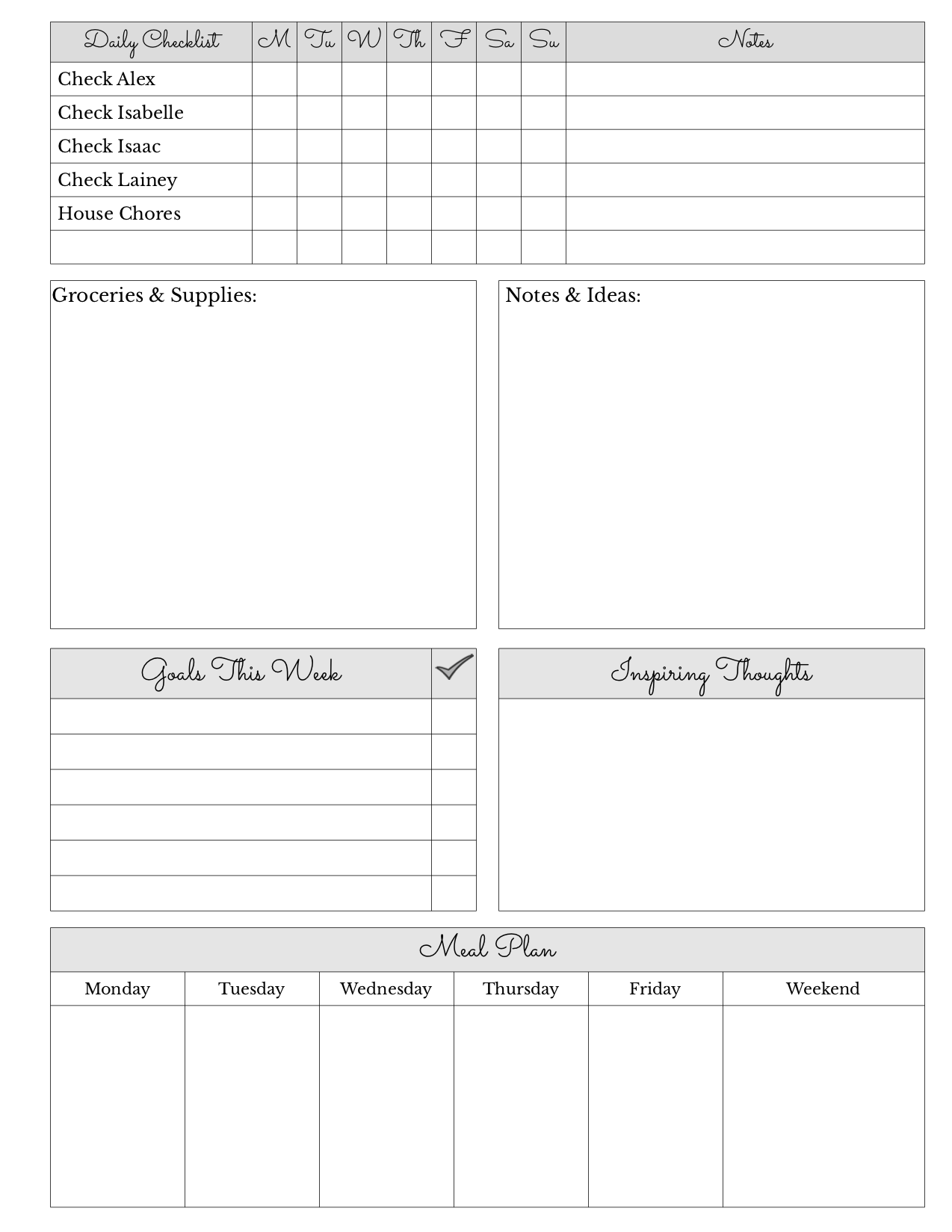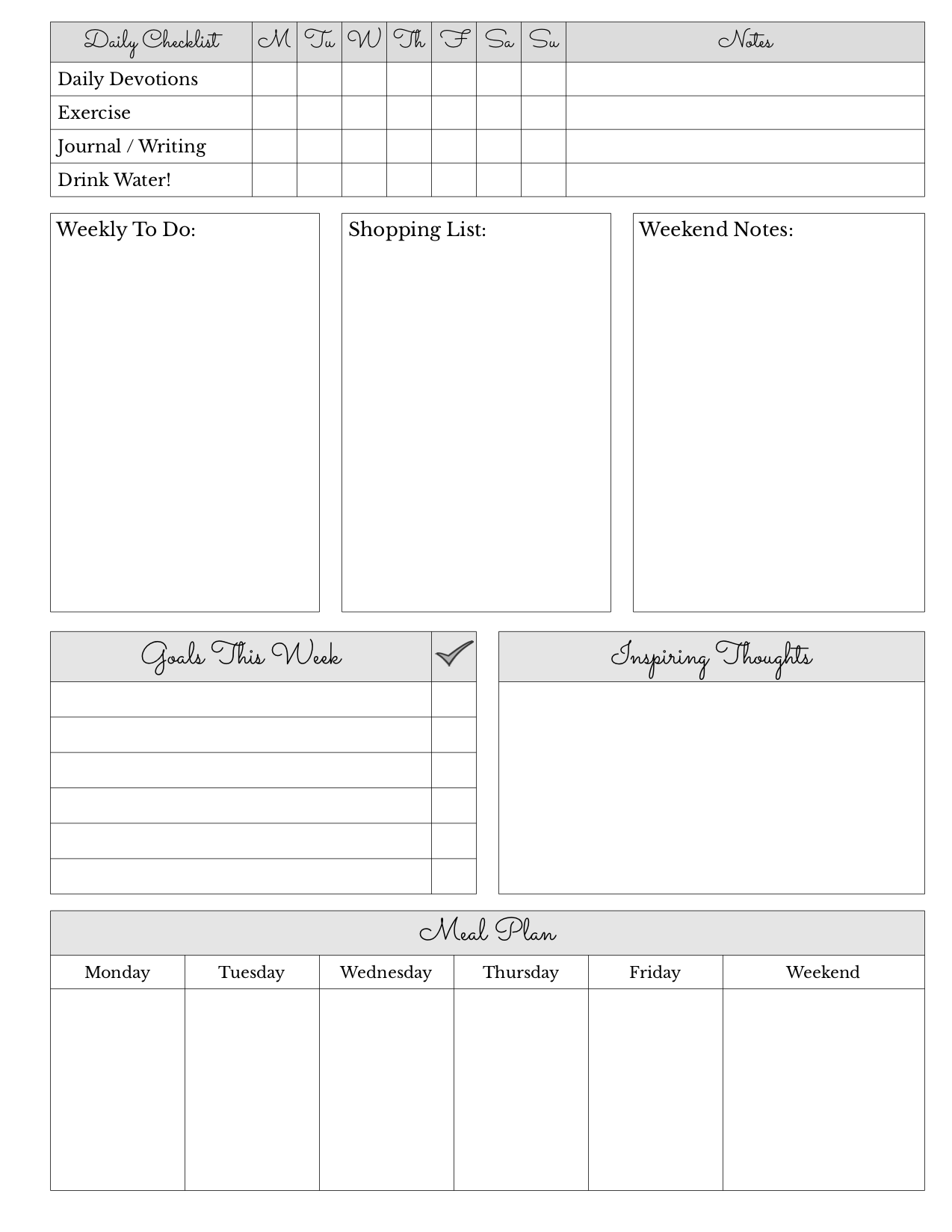 Early Learner Edition—One Page per Week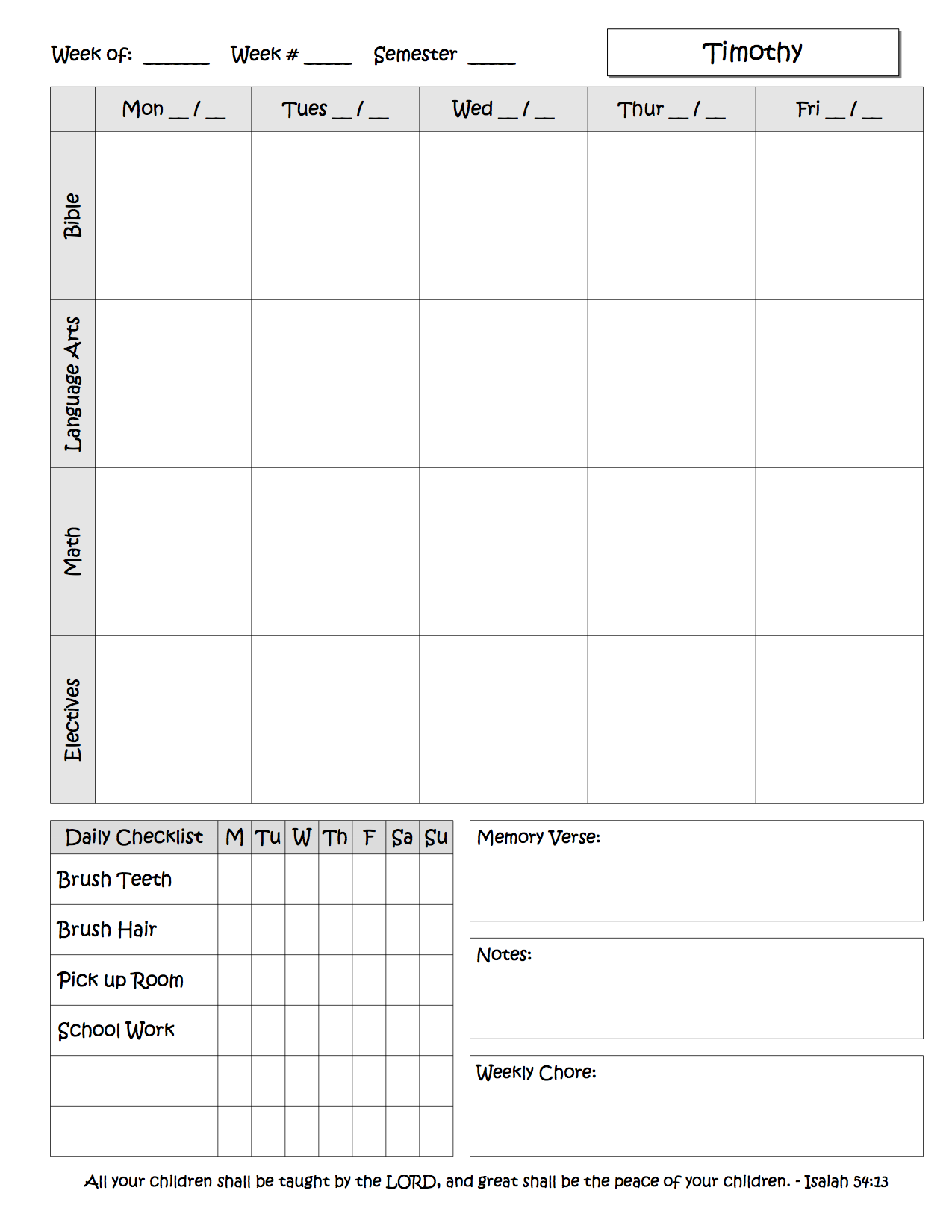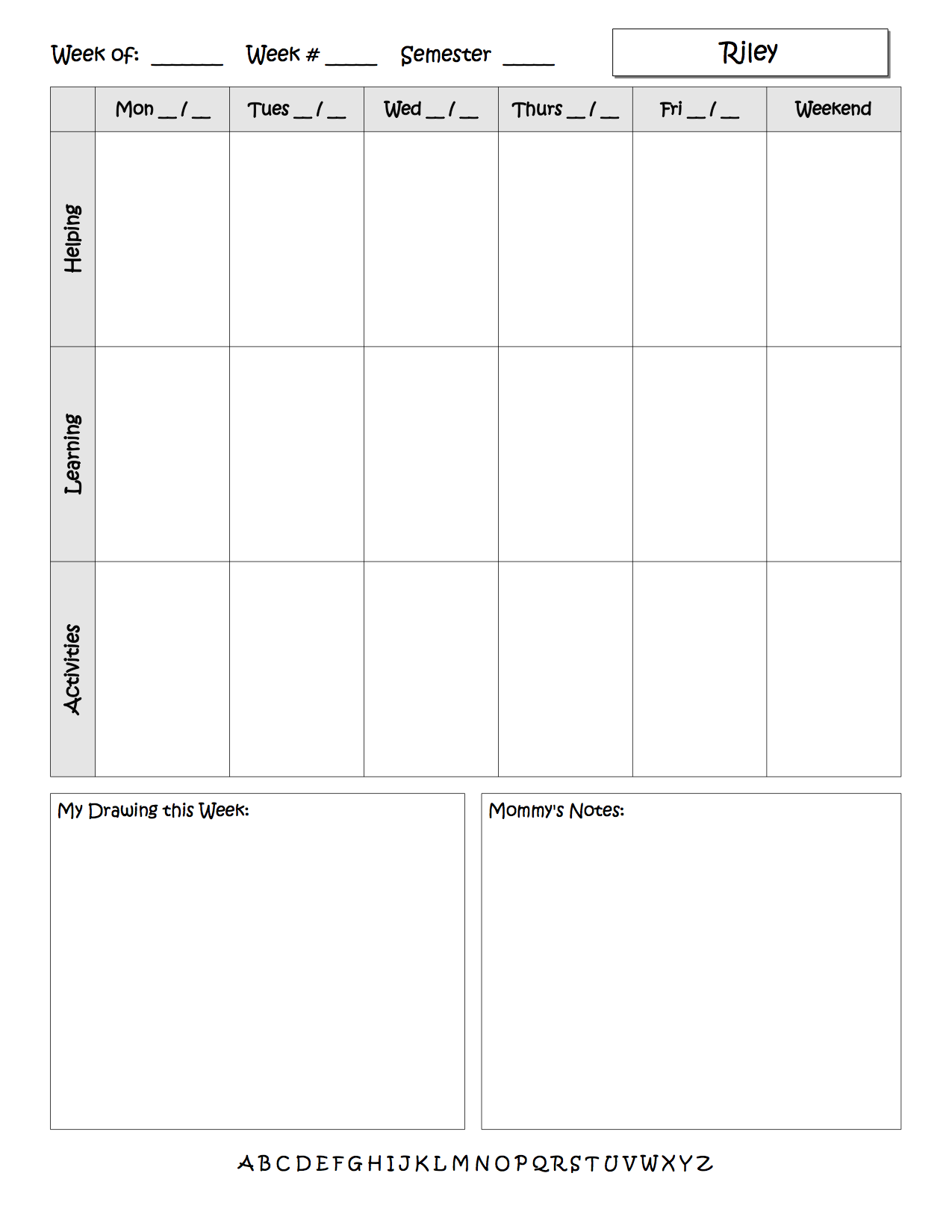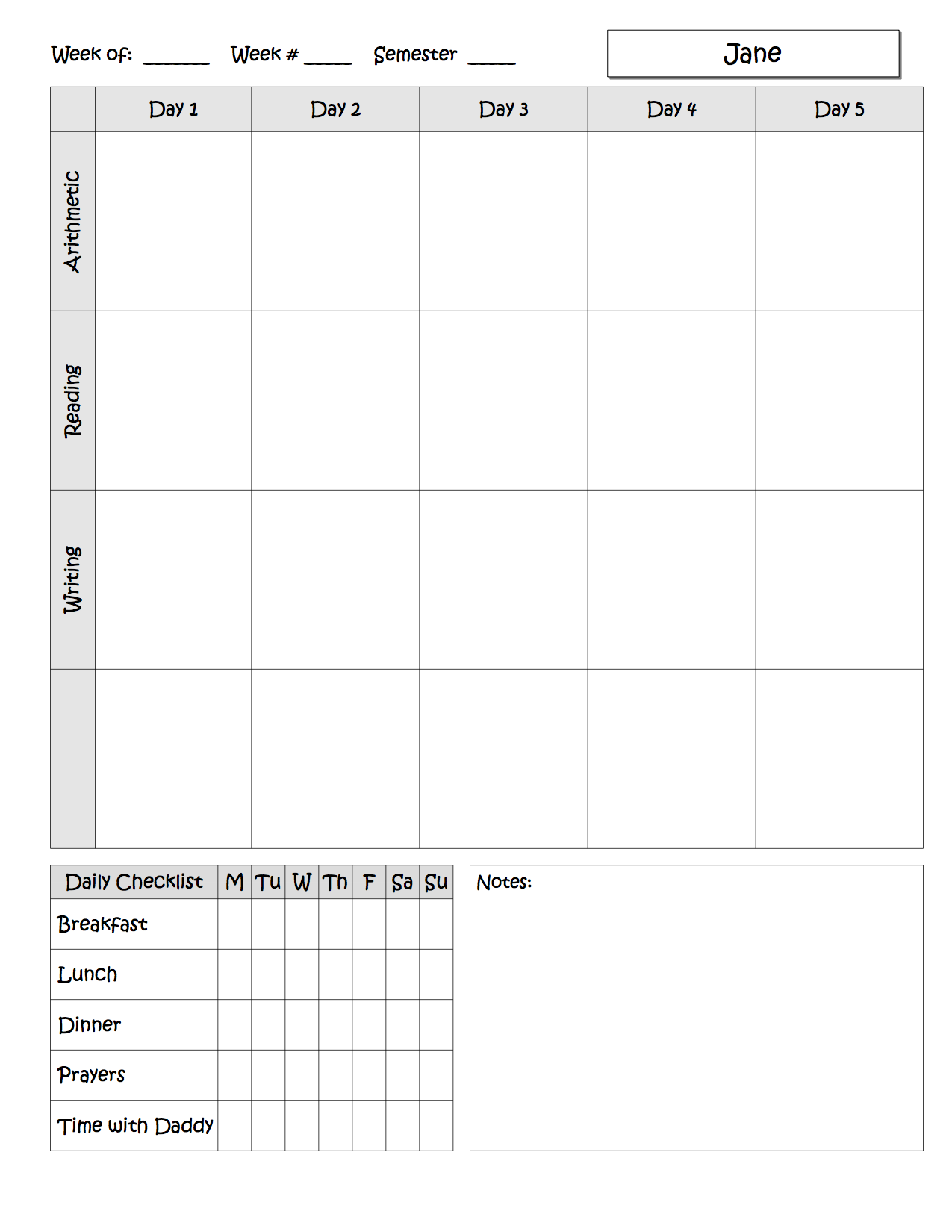 Early Learner Edition—Two Pages per Week